One of my favorite things about fall is the comfort food, and pumpkin pie is on the top of that list.
But if we buy a full pumpkin pie at our house, inevitably part of it ends up going to waste, so we have started making mini pumpkin pies! These mini pumpkin pies allow me to satisfy my craving, while not wasting food. Plus these mini pumpkin pies turned out to be a baking project my 3-year-old loves!
You could even make these for Thanksgiving — everyone can enjoy their very own pie! Because who wants to share?
Read on for the recipe.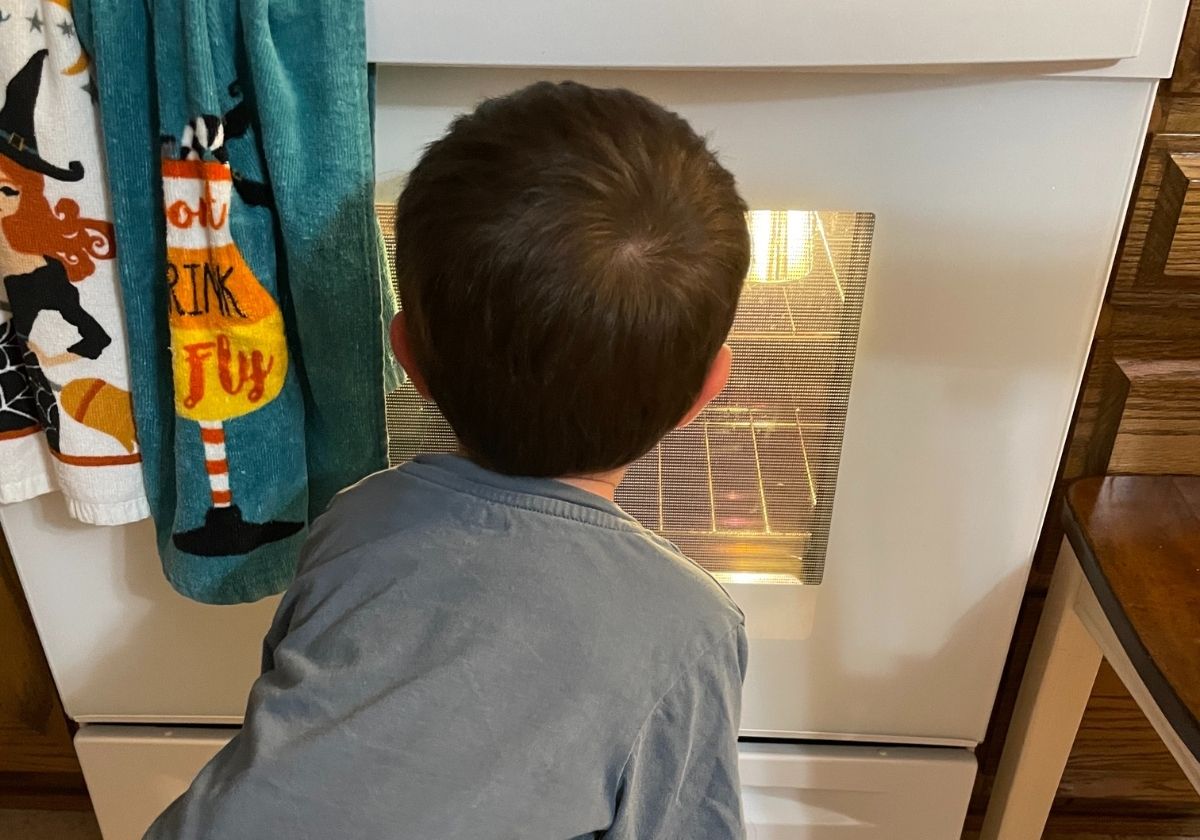 Waiting in anticipation for his mini pumpkin pie.
Mini Pumpkin Pies
Makes 12
Ingredients:
2 eggs
1 30 oz. can of pumpkin pie mix
2/3 cup of condensed milk
12 mini graham cracker crusts
Instructions:
1. Preheat oven to 350 degrees F.
2. Mix eggs, pumpkin pie mix, and condensed milk in a bowl until well combined.(You can add spices like cinnamon, cloves, etc for more flavor)
3. Pour mixture into mini pie crusts using a 1/4 measuring cup.
4. Place shells on a baking sheet. Bake for 25-35 minutes, until toothpick inserted in the middle is clean.
5. Let cool. Throw some whipped cream on those babies and enjoy!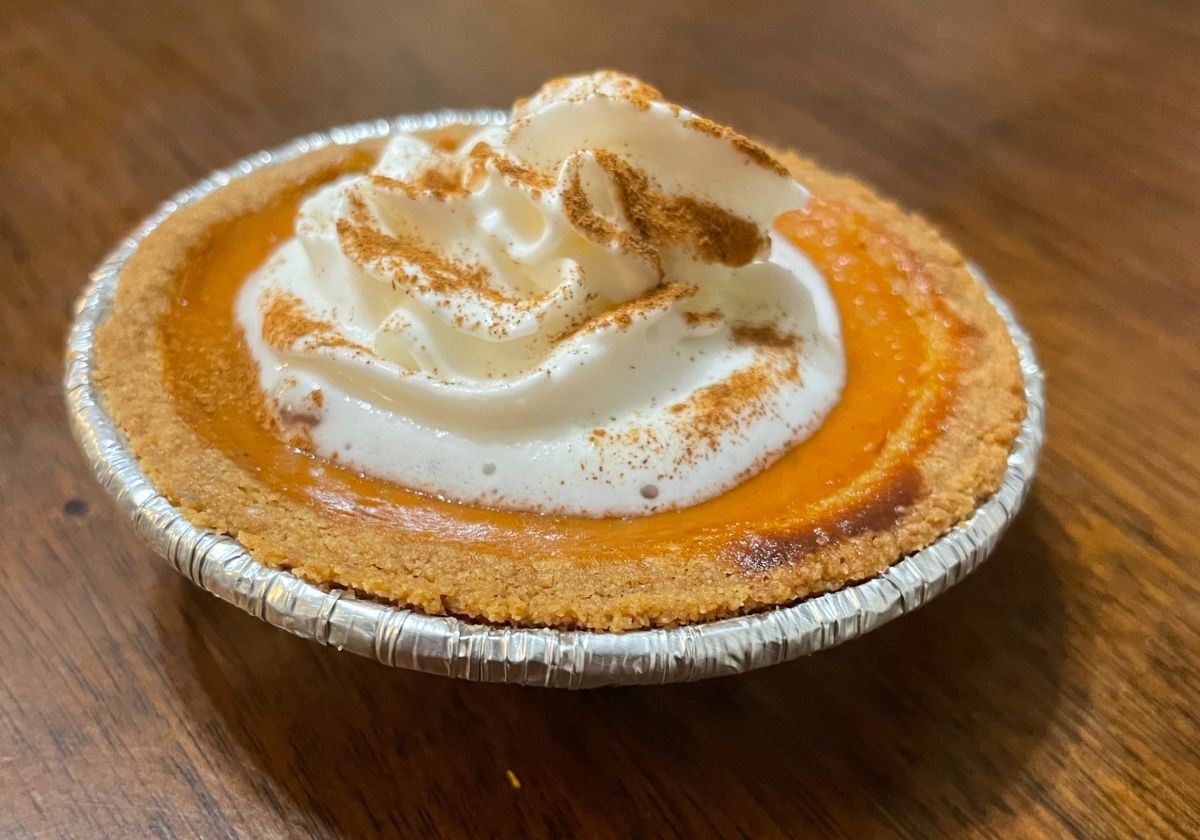 Rebecca Jaciuk is the publisher of Macaroni KID Downriver Detroit, Mich.