The party of the year is going to be October 9th, 7-10pm, in Frederick!
---
We had a riot at the first MAMA Prom-A! I'm not exaggerating one tiny bit when I say that night blew all of our expectations out of the water - it was EPIC.
We couldn't wait to party with you again at MAMA Prom-A last year, but ... COVID 😷 We planned, we pivoted, we rescheduled, and eventually we had to cancel**
Now we're bringing this party back, and it's better than ever! This year's epic girl's night is presented by Stacy Delisle, Realtor and is sure to sell out! Gather your girls and get tickets early! Read on for all the details about this infamous night out, and be sure to click "going" on the Facebook event page so you get all the updates.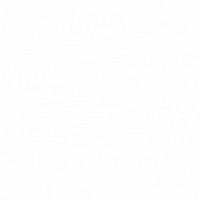 ---
Mamas, you NEED a night out! I don't mean a romantic night out, where you and your honey whisper sweet nothings to each other, although that's nice. What I'm talking about is a night out where you'll laugh until your sides hurt, throw back a few glasses of wine or beer, kick off your shoes and dance, and create memories with your girlfriends that will live on in hilarious infamy. We've got all that and more in store for you at Macaroni Kid's 2nd MAMA Prom-A!
Ticket price includes:
🍷 Bottomless wine and beer (you read that right)
📸 Photobooth (aka: blackmail material)
🥟 Snack and appetizers
🍰 Sweet treats
💃🏻 DJ and dancing with your girls
🎁 Swag bags filled with gifts and goodies
🤣 Hilarious surprises (that just might make you pee a little)
This is the event you've been waiting for, full of kitschy fun and surprises! Wear whatever you want, but we REALLY hope some of you will embrace the spirit of the event and wear your old wedding dresses, bridesmaids gowns, or prom dresses! Got a hot pink wig? WEAR IT! Got a slinky cocktail dress that makes you feel like a million bucks? WORK IT! Maybe you have an amazing old prom dress with puffy sleeves and all that fine 80s style - by all means, break that thing out again! This night is about you and your tribe (that's all of us) laughing yourselves silly!
---
Huge THANKS to our amazing and generous event sponsors, who are making this party possible!
Presenting Sponsor: Stacy Delisle, Realtor {IMPACT Maryland Real Estate}
Title Sponsors: WLR Automotive Group, Maryland Gleam Team
Bar Sponsor: Cruise Planners - Two by Two Travel
Buffet Sponsor: Style Me Sue Consignments
Buffet Sponsor: Jill Coleman, RE/MAX REALTOR
Grand Prize Sponsor: Capitol Bombshell Boudoir Portraits
Swag Bag Sponsor: Mt. Airy Children's Dental Associates
Swag Bag Sponsor: Ears of Experience LLC- Rebecca Salzman AGENT
---